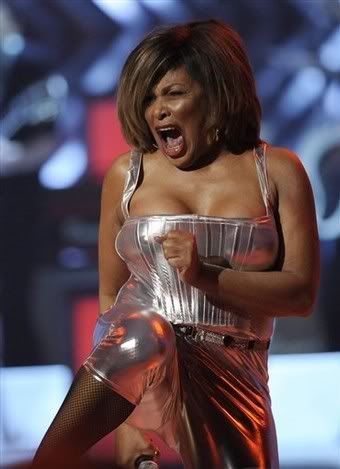 I saw Tina Turner the other day......Are you jealous.....you should be....SHE WAS AMAZING. Not only did she sing all my songs. But she got on this moving walk way that was 20 feet over the audience and dance all over it......IN 6 INCH HEELS!!!!

It was great and I thought I would share.

Have a great Friday!